Your Food and Drink
The General Rule Regarding Food and Drink
The general rule in the Sharee'ah, or Islamic Law, is that everything is allowed except what is expressly forbidden which is bound to harm people's health, character or religion. Allah reminds us that He has created everything on the earth so we can benefit from it, with the exception of things He has forbidden, as the Qur'an states, "It is He who created everything in and on the earth for you. " (Soorat Al-Baqarah, 2:29)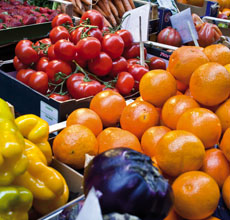 Plants and Fruits
All types of plants that people plant or take off trees, herbs and mushrooms of all types are lawful and suitable for human consumption, with the exception of those ones that are hazardous to health or life or those that intoxicate and cloud the mind, such as alcoholic beverages and drugs, which are strictly forbidden due to the great harm they are bound to cause.
Intoxicants and Alcoholic Beverages
An intoxicant is an agent that clouds the mind and produces in a person a state ranging from elation to stupor, usually accompanied by loss of inhibitions and control. As the Prophet ﷺ said, "Every intoxicant is khamr (wine), and every khamr is forbidden." (Saheeh Muslim: 2003). Therefore, any alcoholic drink is unlawful, whether it is made from fruit, such as grapes, dates, figs and raisins, or from grains, such as wheat, barley, corn and rice, or from sweet substances such as honey. Thus, the definition of khamr extends to any substance that intoxicates, in whatever form and under whatever name it may appear, even if it is added to natural fruit juice, sweets and chocolate.
Islam protects the mind against anything that is bound to harm it in any way.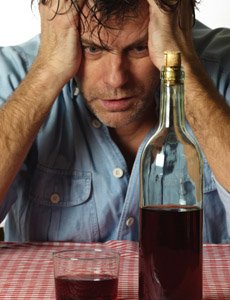 Preservation of the Mind
Islam seeks to realise people's benefits in this life and in the hereafter, and amongst these ultimate benefits are the five necessities, namely, religion, life, the mind, property and progeny.
The mind is the basis of legal responsibility (manaat at-takleef) and the main reason behind divine honour and favour on the human race. It is for this reason that Islam seeks to preserve it and protect it against anything that is bound to weaken it or derange it.
The Islamic Ruling on Alcoholic Drinks
Consuming alcoholic drinks, such as wine, is one of the major sins and its prohibition is confirmed by textual evidence from the Qur'an and the Prophet's traditions, including the following:
The Qur'an says, "O you who believe, intoxicants, gambling, stone altars and divining arrows are abominations devised by Satan. Avoid them so that you may be successful." (Soorat Al-Maa'idah, 5:90) Allah ﷻ describes all types of intoxicants as a type of filth and abomination and commands the believers to avoid them in order to secure success in this life and in the hereafter.
The Prophet ﷺ said, "Every intoxicant is wine (khamr), and every wine is unlawful. Whoever drinks wine in this world and dies addicted to it without repentance will not drink it in the hereafter." (Saheeh Muslim: 2003)
Explaining once that drinking wine decreases faith and contradicts it altogether, he once declared, "When somebody takes an alcoholic drink, then he is not a believer at the time of drinking it." (Saheeh Al-Bukhaaree: 5256; Saheeh Muslim: 57).
Allah has imposed corporal punishment on drinkers, and so they lose their dignity and credibility in society.
He ﷻ warns those who persist in drinking wine, and all intoxicants for that matter, and die without ever repenting with a severe punishment in the hereafter. As the Prophet ﷺ said, "Allah, the Exalted and Glorious, made a covenant to those who drink intoxicants to make them drink Teenat al-Khabaal." (Saheeh Muslim: 2002). Teenat al-Khabaal refers to the pus and other unpleasant fluids that ooze out of the bodies of those doomed to Hellfire.
In fact, this severe warning also extends to those who get involved in any way in any action related to the production and drinking of alcohol, for the Prophet ﷺ "cursed ten types of people in connection with alcoholic drinks: those who produce them, those for whom they are produced, those who drink them, those who serve them, those who carry them, those for whom they are carried, those who serve them, those who sell them, those who benefit from the price paid for them, those who buy them, and those for whom they are bought." (Sunan At-Tirmidhee: 1295).
Drugs
Taking drugs, whether such drugs are plant-based or manufactured and whether they are inhaled, swallowed or injected, is considered to be one of the major sins in Islam, for while they serve as intoxicants they destroy the nervous system and afflict those who take them with various psychological and neurological disorders and even lead to their death. Allah ﷻ, the Most Merciful, says in the Qur'an, "Do not kill yourselves. Allah is Most Merciful to you." (Soorat An-Nisaa', 4:29)